First introduced in 2012, our Student Digital Orientation was developed to help institutions improve their domestic and international recruiting and increase yield with a customized digital approach.
Addressing all the changing elements of adjusting to your academic environment, online or on campus, your digital orientation is designed to work on mobile device or laptop. From academic code of conduct to safety issues, and for international students, the ever popular, "succeeding in the American classroom," content can be customized to meet your institution's needs. Online icebreakers help students get to know each other in fun ways.
With an user-friendly digital platform that can be easily integrated with whatever systems you currently have in place, we will provide your Admissions and Student Services teams with the ability to effectively communicate with your prospective and admitted students wherever they are.
With our Intead Student Digital Orientation you will be able to: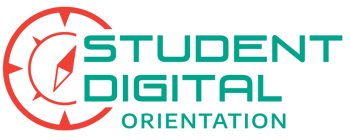 Why an Intead Digital Orientation?
Intead's Student Digital Orientation helps students build a stronger bond with the institution they already know, applied to and were accepted by. Now they have more information for themselves and their parents and friends – to guide their decision to enroll following your acceptance letter.
The custom content helps admitted students know what to expect before classes start, connect with other classmates, faculty, and others, and reassure them that they've made the right decision!
Further, the content let's them share their excitement with those people in their lives who most influence their decisions. The site helps those influencers participate in the decision making. The pride in making the choice can be shared with friends and colleagues. All those things that differentiate your institution can be shared that much more frequently.
Next Step
Interested in learning more and exploring the value of an Intead Student Digital Orientation for your institution? Request a consultation here.